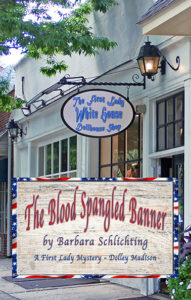 Welcome to the First Ladies White House Dollhouse Shop!
Who would have thought that running a dollhouse shop could be so dangerous?
Liv Anderson's shop specializes in historically accurate recreations of the White House as it was in the era of famous First Ladies. Liv is thrilled when a famous department store owner asks to pay a visit – but death soon follows!
Only $2.99 on Kindle, Nook, & Kobo!,
Only $11.05 in paperback!

Save
Save
Save