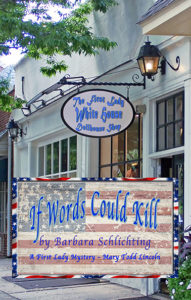 Ever hear of the Lost Speech of Abraham Lincoln? Neither had Liv, the owner and manager of the First Ladies White House Dollhouse Shop in Minneapolis. And when clues and bodies begin popping up, well, what's a girl to do, but investigate!
Only $2.99 on Kindle!
And only $11.95 for the paperback!

Media Kit
Save
Save
Save
Save
Save
Save
Save
Save
Save